From CEO Desk
Shaping the Future of Plastic Innovation!
Welcome to Neelkamal Plastic Factory Industries, where innovation, precision, and sustainability converge to create a brighter future for the lubricant and FMCG industries. As the CEO of this dynamic plastic manufacturing factory, it's my privilege to lead a team of dedicated professionals who are committed to redefining excellence in our field.
At Neelkamal Plastic Factory Industries, we recognize that the products we create play a pivotal role in the smooth functioning of industries worldwide. Our jerry cans, designed for lubricants and FMCG products, are not just containers; they are a testament to our unwavering commitment to quality, safety, and environmental responsibility.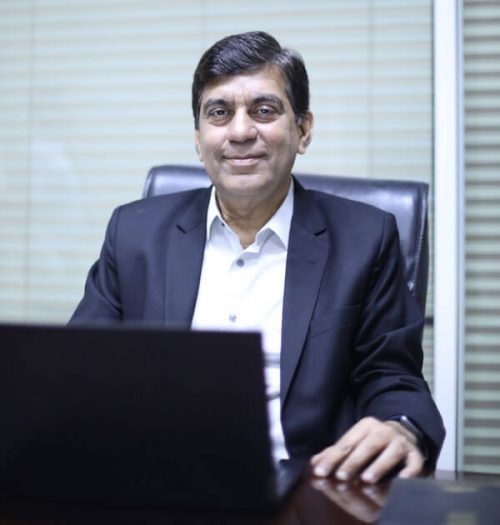 Innovation is the cornerstone of our journey. We invest in cutting-edge technology and nurture a culture of continuous improvement that allows us to stay at the forefront of plastic manufacturing. Our team's relentless pursuit of innovative solutions ensures that our jerry cans are not only robust and reliable but also tailored to meet the evolving needs of our customers.
Sustainability is a core value that guides everything we do. We understand the significance of our responsibility to the environment, and we embrace it wholeheartedly. Our efforts to minimize waste, reduce energy consumption, and explore eco-friendly materials reflect our dedication to leaving a positive impact on the planet while serving our clients with products of the highest quality.
What truly sets Neelkamal Plastic Factory Industries apart is our people. Our team is a diverse blend of talents, experiences, and perspectives, united by a shared passion for excellence. Together, we collaborate, learn, and innovate, pushing the boundaries of what's possible in plastic manufacturing. As we continue to grow, we remain committed to fostering an environment where every individual can thrive, contribute, and develop their potential to the fullest.
As we look ahead, I am excited about the opportunities that lie before us. The lubricant and FMCG industries are dynamic and constantly evolving, presenting us with new challenges and chances to make a difference. With our foundation of integrity, innovation, and sustainability, we are poised to lead the way in shaping the future of plastic packaging.
Thank you for considering Neelkamal Plastic Factory Industries as your partner of choice. Together, let's embark on a journey of excellence, innovation, and positive impact.
Want to know more about us?
Please feel free to contact us with any questions