Welcome to Neelkamal Plastics
Pioneering Excellence in Plastic Manufacturing
At Neelkamal Plastics, we take immense pride in being an ISO9001:2015 Certified Company, proudly affiliated with the esteemed Neelkamal Group. Since 2005, when we started at our Ajman factory, we have been constantly pushing boundaries, which resulted in our latest expansion into a state-of-the-art facility in Ummul al Quwain.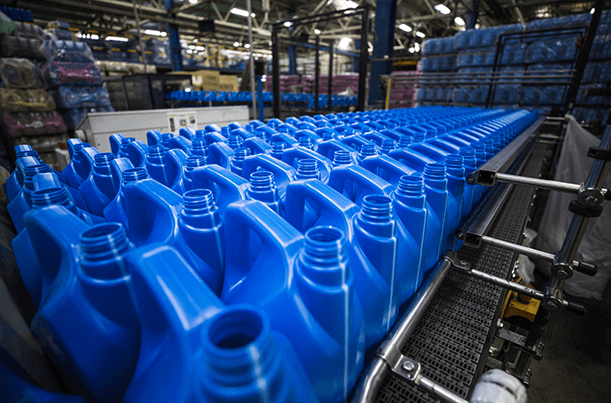 Cutting-Edge Technology for Impeccable Quality
Equipped with the latest technology and advanced machinery, we are committed to producing plastic products of unparalleled quality. This technological prowess empowers us to swiftly implement new designs or modifications in-house, significantly reducing lead times.
Innovative Designs for Next-Generation Jerry Cans
One of our proudest accomplishments is our ability to continually design new models of jerry cans, catering to the needs of the evolving market. This dedication to innovation is at the heart of our signature.
Dust-Free Production Environment for Unwavering Hygiene
Our production setup is meticulously designed to maintain a dust-free environment, ensuring the highest standards of hygiene in every product we create.
In-House Tool Room for Optimal Productivity
With our dedicated in-house tool room, we have elevated the maintenance of moulds and machines, enhancing overall productivity. This strategic move drastically reduces outsourcing for maintenance, guaranteeing swift response times.
Speed and Consistency with Multi-Cavity Technology
Our cutting-edge, multi-cavity machines are capable of delivering consistent, high-speed outputs. This efficiency ensures that our products meet the demands of the most dynamic industries.
Nationwide Delivery Across the UAE
We understand the importance of timely delivery. That's why we offer efficient delivery services throughout the UAE, ensuring your products reach you when you need them.
Dedicated Workforce: Your Satisfaction is Our Priority
Our team is comprised of skilled professionals who are deeply committed to customer satisfaction. Their sincere dedication and company-centric approach are instrumental in driving the success of Neelkamal Plastics.
Our Core Values: Guiding Our Growth
At Neelkamal Plastics, we don't just manufacture products; we make creative designs. Join us in our journey of excellence in plastic manufacturing.