About Us
Welcome to Neelkamal Group!
Established in 1975 in Dubai, Neelkamal Group has been a trailblazer in the Gulf regions for over four decades. Founded and led by the visionary Chairman, Mr. Ashok Awtani, a Forbes-listed Indian business leader, the group has left an indelible mark on various industries.
Expertise
Industries We Thrive In
Garments Manufacturing in Kenya
Our garments manufacturing division in Kenya is a testament to our global reach. With a commitment to quality and innovation, we produce a diverse range of fashionable and sustainable apparel, catering to the ever-changing needs of the fashion industry.
Plastic Manufacturing in Ajman & Um Al Quwain
In Ajman and Um Al Quwain, our state-of-the-art plastic manufacturing units harness cutting-edge technology to produce high-quality plastic products. From packaging solutions to industrial applications, our plastic division stands tall in meeting the demands of a dynamic market.
Logistics in JAFZA, Dubai
At the heart of global trade, our logistics division in JAFZA, Dubai, ensures seamless supply chain solutions. With expertise in handling diverse cargo, we pride ourselves on efficiency, reliability, and timely deliveries.
Real Estate in UAE
Neelkamal Group's real estate division spans the entire UAE, offering exceptional residential and commercial properties. With a focus on sustainability and modern design, we create living and working spaces that inspire and elevate the quality of life.
Our Journey Through Time: A Legacy of Excellence
Since its inception in 1975, Neelkamal Group has embarked on a remarkable journey, carving a niche for itself in the realm of business.
Start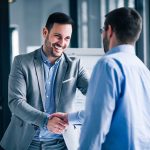 Neelkamal

Group's

Excellence
Our Theme - "Innovation Continues"
At Neelkamal Group, we believe that innovation is the driving force behind success. Our theme, "Innovation Continues," reflects our commitment to staying at the forefront of the industries we operate in. We consistently explore new ideas, embrace emerging technologies, and adapt to evolving market trends to bring creative solutions to our customers.
Behind every achievement lies our dedicated workforce of nearly 6500 employees. Their talent, passion, and unwavering commitment to excellence have been the cornerstone of our growth and success.
Ethics and Sustainability
With great success comes great responsibility. At Neelkamal Group, we conduct our business with the utmost integrity, adhering to ethical practices and promoting transparency. Our focus on sustainability drives us to protect the environment, conserve resources, and contribute positively to the communities we serve.
Neelkamal Group is not just shaping industries; we're envisioning a future that transcends expectations and sets new standards for excellence.
Want to know more about us?
Please feel free to contact us with any questions